Home delivery of dry food and articles for dogs and cats
Do not have to worry about buying bulky bags of kibble at the supermarket, our teams will deliver them to you without an appointment when we come to take your dog out. You will benefit from the advantageous prices of dog food bags from 10 to 20 kg. We offer the brands Royal canin, Prolan, Hills and Dogchow, which seem to us to be the most suitable for feeding urban dogs, who therefore do not live outdoors and whose caloric intakes are much lower than those of working dogs or of the countryside for example.
We have also selected a series of equipment and toys for your dog to both facilitate his education and meet his play needs in your home, without having to worry about your furniture.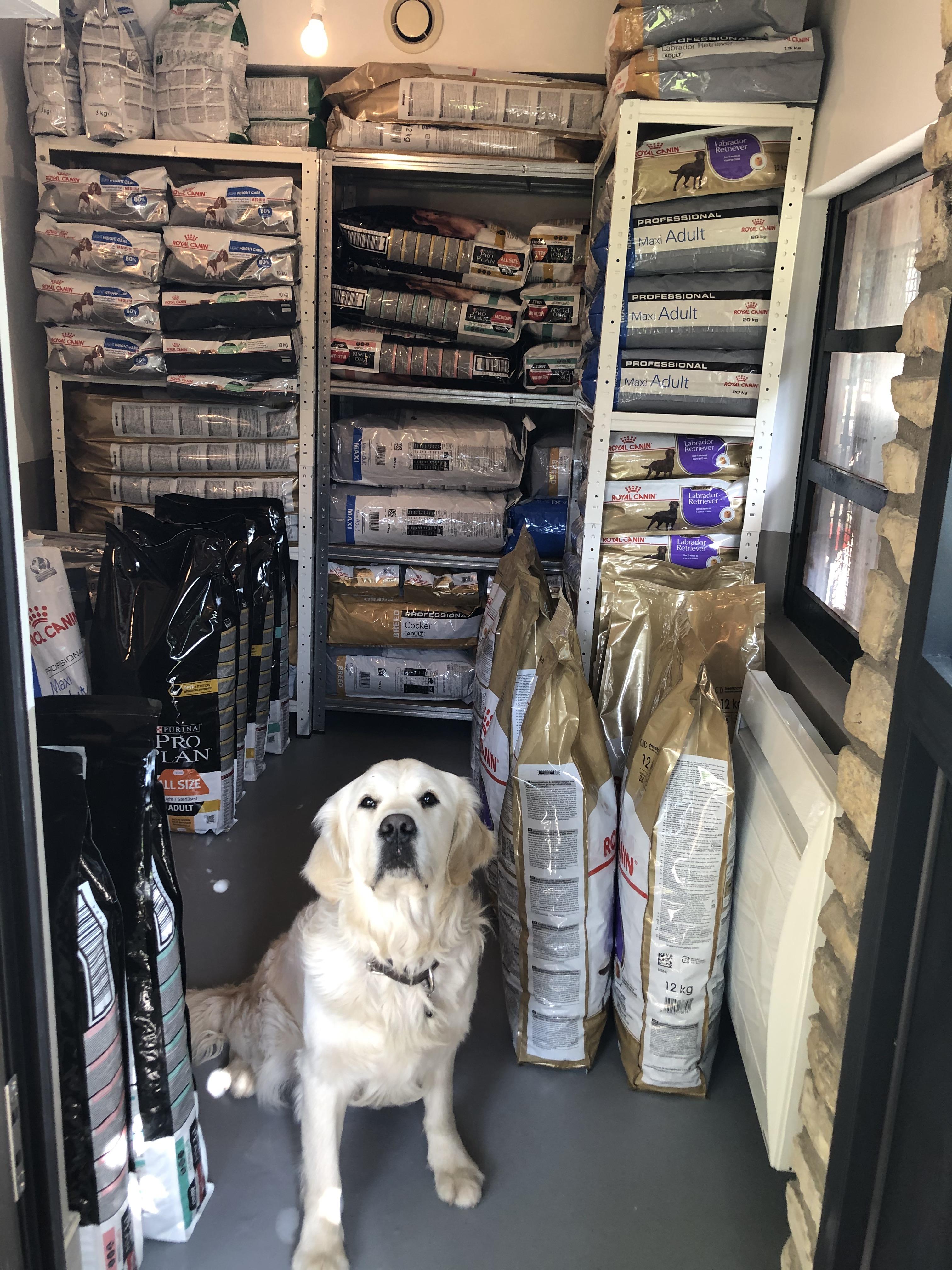 Our harnesses and leashes make it easy to learn to walk on a leash in town without constraining or injuring your dog
Our collars are durable and their fastening loop will prevent them from coming loose at the slightest hitch. We also choose leather to prevent hotspots from appearing on long haired dogs as much as possible.
We have designed a cleanliness kit made of a puppy playpen, sleeping basket and educational mat to make it easier to welcome your puppy into the house and immediately manage its cleanliness
Our toys are grouped into 5 categories to offer varied and fun textures for your dogs.
You will also find everything you need to make your dogs and cats travel serenely by car or plane.
Devis et réservation