Nature stays : the dog boarding
During the school holidays, we organize stays for dog care in a real summer camp for the happiness and escape of your dog: countryside, seaside and mountain. You are regularly informed of the schedule for these outings.
As with the dog sitters at our family dog ​​sitters, we can offer you to pick up your dog at your home.
Give your dog a vacation in a family environment outside of Paris so that he can enjoy the great outdoors. In the countryside in Berry, dog sitting is done by families in the village of Seillant: unlike the kennels in Ile-de-France, if your dog is sociable we do not use cages or boxes, dogs share living space.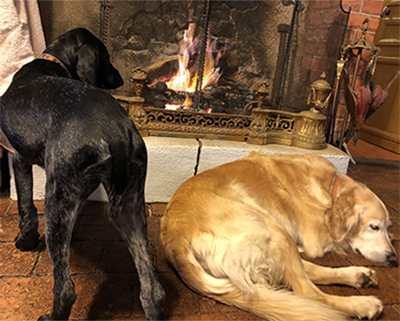 Remember to book your dog's stay, for the following destinations and periods :
Seillant: A safari in the Berrich countryside.

During the long bank holiday weekends in May;
In the month of August;
During the All Saints holidays (end of October / beginning of November);
During the Christmas holidays (end of December).
On the program: grouping of dogs on guard in the village for a long canine walk in the river in the morning and later in the afternoon a romp in the fenced fields, which our Berry breeder friends lend us.
Saint Palais sur Mer: A paradise of freedom on the wild beaches of Charentes Maritime.

During the Easter holidays;
During the long bank holiday weekends in May;
2 weeks in July
On the program: stroll along the rocky coast of the Gironde estuary in the early morning, then alternately lazing around on the terrace by the sea or rolling around in the waves of the wild beaches in the afternoon.
If your dog is used to the comfort of your home, our dog package is the best alternative to kennels in Ile de France, so that he does not get depressed to see you leave without him. At the end of the stay, we can offer you a grooming package and make your dog just as happy as he is clean and undoubtedly very tired by his holidays with his playmates.
Quote & Reservation