Dog walks in town: any breed, any type of dog, any age, any budget.
With the help of our neighbourhood dog sitters, we organize dog walks in Paris and the inner suburbs, during the beginning, middle or end of the day to meet their basic needs. Dog walks in town last from 30 min to 45 min depending on your needs and budget. During these walks, our professional dog walkers guide your dog to properly walk on a leash .
Our walkers keep our streets clean and always try to meet other dogs and children, so that your dog can fully enjoy their outings.
We also set up training sessions for walking on a leash in town for puppies aged 3 to 8 months or more mature dogs if this work has not already been done: without zigzagging, without pulling, without eating from the ground, getting your dog into the "pee, poo" first and then stroll state of mind, learning to meet other dogs in peace.
For the elderly or dependent, we can organize dog walks in the morning and in the evening, in consultation with your relatives and your insurance company to guarantee a service 7 days a week.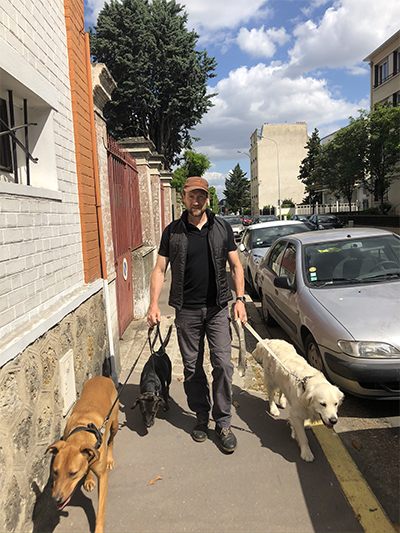 Quote & Reservation